Worst Albums Turning 40 in 2023
Like the early 1970s, the early 80s represented a transition in the music industry. Sleazy, cartoonish characters were about to headline the show, playing music that was faster, shallower, and begged everyone to party. Spandex-themed pop rock was about to take over, and if you weren't joining that trend, you were getting left behind. Many of the bands that dominated in the 1970s were left to figure out how they were going to pivot to remain relevant. Many of them figured it out; many more didn't.
This list is comprised of very well-known artists that would certainly prefer that your introduction to their art wasn't this album: 
Pantera, "Metal Magic"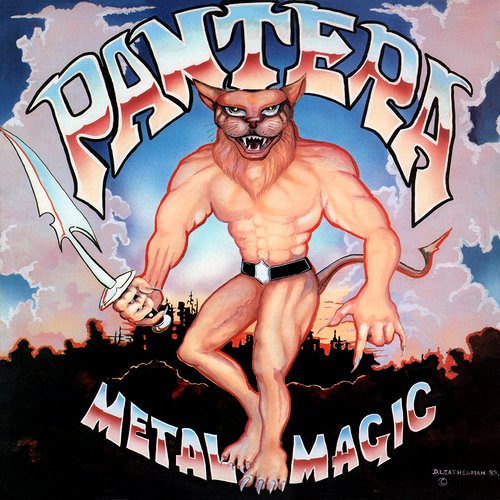 Pantera changed the face of metal music in the early 90s. Their "Cowboys From Hell" album blew away promoters, record labels, and fans, and they set the standard for metal bands in the 90s and have become one of the greatest metal bands of all time. If I were to tell you this before playing "Metal Magic," you'd think I was kidding, at best. It sounds like a mashup of KISS and Motley Crue if they were opening for Whitesnake at a comedy club. 
Dimebag Darrell is one of the greatest guitar players of all time, but that isn't evident based n the licks on this album; he'd yet to find his groove. Terry Glaze was their vocalist, and though not a horrendous singer, shrieking out silly lyrics throughout the tracklist didn't pad his resume. A very bad debut album by a would-be-great band. 
AC/DC, "Flick Of The Switch"
In 1980, Australian rock band AC/DC released "Back In Black." In 1981, they released "For Those About to Rock (We Salute You)." Both albums were classic AC/DC and are beloved by fans. If you chose "Flick of The Switch" as your introduction to 1980s AC/DC, you missed out. Many of the riffs sound recycled and even copy/pasted from their earlier work. That's quite the indictment of a band whose tracks sound similar in general. 
The band wanted this album to sound more raw and real. They felt "For Those About to Rock" was approaching too high a level of polish. They got their wish, but the result wasn't what they'd imagined. Maybe the thirty days spent writing the ten tracks wasn't long enough..
Pink Floyd, "The Final Cut"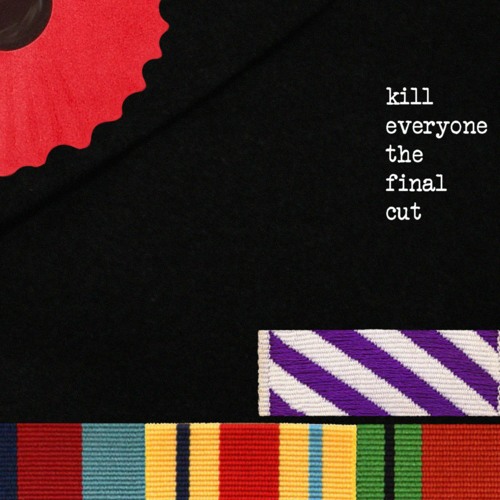 Whether they attempted to write commercially-accepted songs or not, Pink Floyd was one of the most successful bands on the planet. "The Final Cut" found itself at number one in the UK, remained on the chart for 25 weeks, and sold three million copies worldwide. So, how was it a bad album? 
After the initial surge in popularity, it went away. There were no live performances, tours, or promotions of the album. It didn't have any poppy radio hooks or catchy guitar licks. It sold so well out of the gate simply because it was a new Pink Floyd album, and fans were ravenous. The album is a purging of Roger Waters' struggles in dealing with the death of his father. It may have satisfied his need, but unless you were already a hardcore fan, this album wasn't going to sell you should it be your introduction to them. Typically, albums that only include input from one member don't work out. 
It was the last studio album Waters recorded with the band, and though he objected, they continued the Pink Floyd name without him. 
Black Sabbath, "Born Again"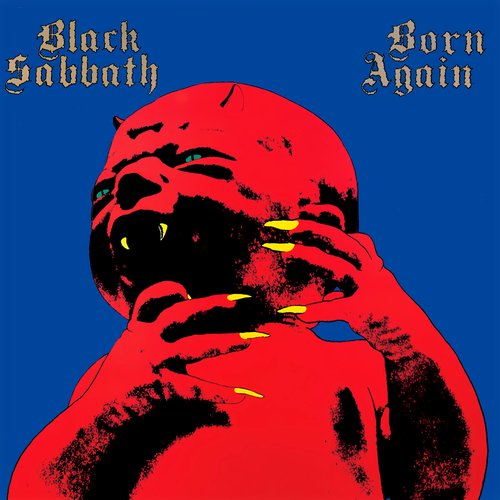 When you put on a Black Sabbath record for the first time, you're not typically surprised by what you hear. Dark, grinding riffs based on themes of doom and gloom is standard fare. That's also true when you put on a classic Deep Purple record. Joining the two wasn't a great idea. But, that's what "Born Again" tries to do. Former Deep Purple vocalist Ian Gillan offered his services to the band for this album, and it makes for a strange dynamic. It sounds like he's a fill-in for someone else; it almost sounds like he's performing an audition that he's not that interested in. The audio quality also sounds like it doesn't want to be part of this record. 
It reached No. 4 on the U.K. charts, making it the highest-charting Sabbath album in England since "Sabbath Bloody Sabbath." It also made the Top 40 in the U.S. As with Pink Floyd, the Sabbath brand was always going to sell, and sales can't be confused with a quality record. This isn't the intro to Black Sabbath that anyone deserves. 
Brian May & Friends, "Starfleet"
"A non-starter that received no daytime radio airplay." That's how this album was described upon release. Eventually, it crept up the charts, reaching number thirty-five in the UK and one hundred and twenty-fifth in the US. It's a solo project from Queen guitarist Brian May,  accompanied by Van Halen guitarist Eddie Van Halen, REO Speedwagon drummer Alan Gratzer, bassist Phil Chen, who played with Jeff Beck and Rod Stewart, and keyboard player for Alice Cooper, Fred Mandel. Anyone being introduced to Brian May, or any of his bandmates on this album, isn't going to be treated to the best work of any of them, let alone a great collaboration. May's guitar work in Queen is much more suited to his style and skills, and this album feels forced. If you listen to this record as an intro to Eddie Van Halen, you're not going to walk away with nearly the appreciation Eddie deserves. His work on the album is amazing because he's one of the greatest guitarists of all time, but this isn't the intro you want to that work. 
KISS, "Lick It Up"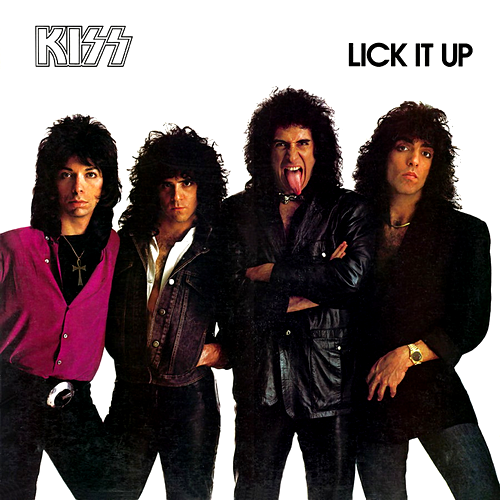 Of all the bands on this list, KISS almost seems not to belong. They're definitely iconic via the guitar playing of Ace Frehley, the larger-than-life stage shows, and the over-the-top marketing of the band. There are many "bad" KISS albums, but this one is not the intro that would make you listen to more. Their 1974 debut album "KISS" is what fans of their deserve; it's by far their best musical accomplishment. After dozens of albums, that almost seems like an insult, but it's reality. There are many enjoyable KISS records, but "Lick It Up" isn't one. Lead singer Paul Stanley said regarding the album: "The only reason why I think people bought "Lick It Up" more than (their previous record) "Creatures of the Night" was because we had no make-up on. That was the only reason."